The good kind of different
Living with kid mess? Pantry chaos? Or bathroom build-up? We get it – every home is different, and every week is different. By giving you the power to mix things up as you need, this service responds to the demands of real life. It's allllll the help you need in one fully inclusive service.
Take a peek!
Solving the revolving door of cleaners
Who Are We?
Hey, we're Joey and Rowena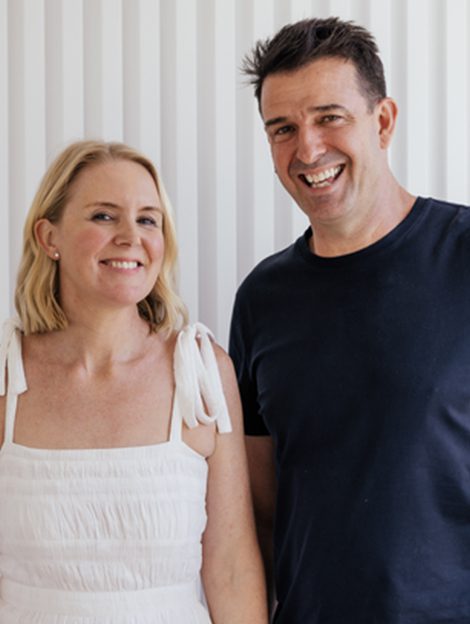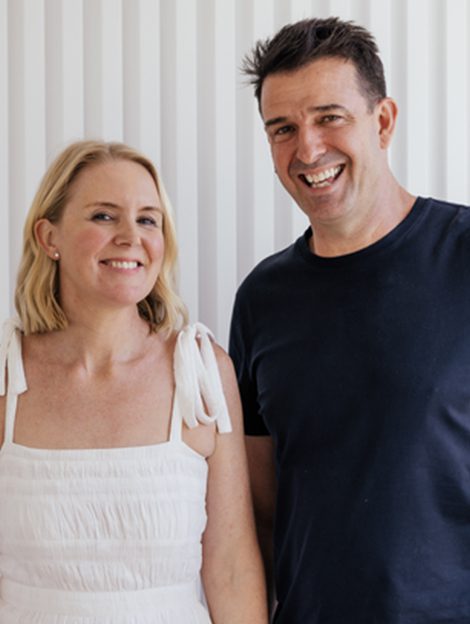 And there's one thing we know for sure: the secret to a great cleaning service isn't only about cleaning. It's about the people coming to your home. Over the years, we're proud to have created opportunities for thoughtful, thorough people who you can count on. No-one tells the story of how it all happened quite like Joey, so we'll let him take it from here…
OUR STORY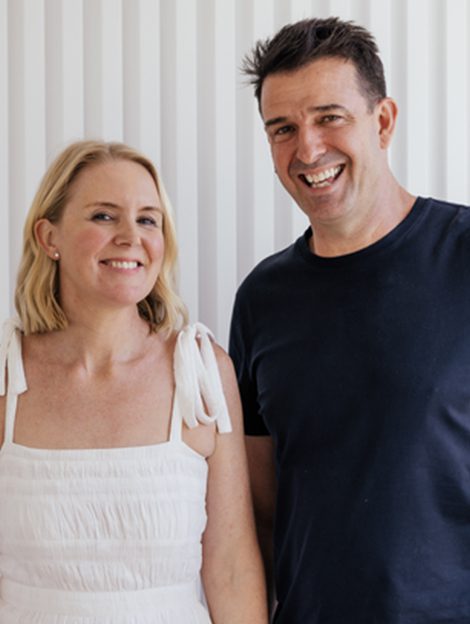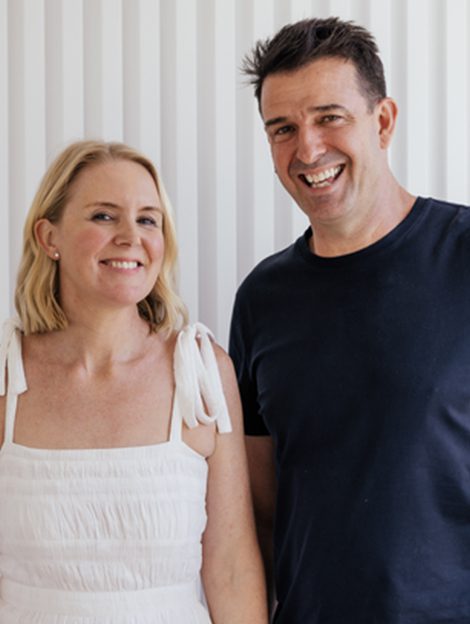 Real People
Hand-matched to you
For every person you see here, we've screened out 99 others – that's how we find thoroughly good humans you'll love having in your home. We're here to keep you with a Home Assistant, because being there to help you on the regular, is how our family rolls.
MEET THE FAMILY
You know you need a cleaner, but you don't want just anyone
How it works
Cleaning is just the beginning…
As a member, we match you with a Home Assistant who offers you a fully inclusive service, giving you alllll the extras with no hidden costs. Uh-huh, that means dusting, sweeping and scrubbing is just the start!
SEE HOW OUR SERVICE WORKS
Gifting by family clean
Gift the Family Clean Experience
You'll come to find that this isn't just the gift of clean floors and an empty laundry basket. Taking care of those things means you're actually gifting more precious moments for quality family time, self-care, professional development and fun (*yep, the things you thought couldn't be bought!*).
Learn More
Keeper Guarantee
Every home is different – and the amazing human we hand-match you with will get to know you and your home better with every service. But in the event that we don't find your keeper, simply tell us why and we will organise a replacement with a better fit and your next service on us!
Domestic Cleaners
Experience our difference
From our family to yours, we've been finding dream cleaners since 1994. Let us help you find yours…
BOOK NOW
Kind words from our…
"Having cleaners I can trust who do a fantastic job honestly, some weeks, feels like the glue holding my family (and sanity) together!"
"Just when I think they couldn't possibly send me a cleaner as good as the last, they have proven me wrong every time and they are all thoroughly nice human beings."
"We've been trying to find a regular cleaner for MONTHS. I will be honest, we saw Family Clean a while back but were being cheap and didn't want to pay the membership when all other companies did this for free. We finally bit the bullet and WOW. We regret we didn't do this sooner! We had an amazing cleaner paired within 2 weeks. Thank you!"
"Love love love Family Clean! They were in constant contact with me and tried to find the best suited cleaner for our home based on our requirements and comfortability. No such thing as a stupid question, or request or concern – super accommodating!"
"I started using Family Clean about a year ago and have been extremely impressed with the quality of service and communication. I only wish I had done this sooner as it's been an enormous help to me and my family."
"It's so hard to find a great cleaner and for the second time, Family Clean have come through for me. They are extremely prompt with their communication and follow up on all requests. Highly recommend."
"I've been a client of Family Clean for the last couple of years and they are the best cleaning service that I've used to date. Thank you Family Clean for having friendly people on your team who always go the extra mile and feel like they're part of the family!"
"Our house looked amazing and my wife refused to let me cook that night so I didn't mess the kitchen up!"
"My boys and I think that the service is the 'bees knees' – keeping me sane and able to keep on top of family life."
"I'm actually paying the same amount as a previous service I was using and the difference in quality of clean is like chalk and cheese."
"I reach Christmas Eve levels of excitement when I know Family Clean is booked…"
"Must admit I was a bit sceptical of so many great reviews, but WOW, you guys ROCK!"
"I am more than 5 stars happy. You have sent me an angel in disguise. Kind, courteous and cleaned impeccably."
"It's our one indulgence that I couldn't live without. At the end of the day I really like a clean house, even if it's a bit messy at times."
"We changed our cleaning services to Family Clean earlier this year and have been very happy with the results. It took a little bit longer for us to find a cleaner who would come to our area, but fortunately the first cleaner we tried has been amazing. Laura is not only lovely, but has great communication, is punctual and cleans to a very high standard. A true gem."
"I started with Family Clean a few weeks ago and all I can say is I wish I'd done it sooner! Our cleaner, Ching, is a friendly and caring lady, who doesn't mind my toddler chatting to her while she works. Communication is excellent, and her work is thorough. I love that she is happy to use some non-toxic cleaning products of my choice. I also like the flexibility – if I have different tasks one week she's happy to do whatever is needed."
"Family Clean has been my first experience with an ongoing cleaning service and I don't see why I would bother trying anywhere else. From their easy to use website and quote process, to the transparent cost structure, to their friendly communication (not too much or too little). Then there's Alex – she's always down such a great job cleaning my place, using my eco-products, and touching base with me at the start and finish of each visit. Alex is efficient yet thorough and I feel so comfortable having her in my home. This service has been such a relief for two professionals who work very long hours."
"Family clean is so professional and reliable. I love the fantastic customer service provided by the company to make sure their cleaners are a good fit for you. They check back on a regular basis to make sure everything is running smoothly and that you are happy with your cleaning team…great attention to detail! My cleaners are fantastic and do a great job. Thank you Family Clean."
"We had the pleasure of meeting Jemma who recently cleaned our family home. We are a busy family looking to free up a little more time so we enlisted Jemma from Family Clean to help us out. Jemma did an amazing cleaning job and was very upbeat and pleasant when I met her. I highly recommend Jemma to anyone who wants a quality clean. She is punctual, polite, thorough, willing to adapt to changes and has a positive attitude. Thank you Jemma."
"I'm so pleased to have been introduced to Jamshot and Kinley who do such excellent work keeping my place looking gorgeous. They go above and beyond to give a quality service – always on time and great communication. Highly recommend Family Clean to hook you up with your next home angels!"
"I have struggled with cleaners over the last few months, Family clean have come to my rescue with Liz, she is my fairy godmother, she is doing a really great job, no extra job is to much, she hasn't said no to anything I have requested as yet, including giving our dog a good walk. I would certainly recommend them."
"Jose and Lisabeth are absolutely wonderful – they are my dream cleaners. They are the most thorough / detail-oriented, thoughtful, and respectful cleaners we have had in a very (VERY) long time – I hope we can work with them forever! They are a blessing in our lives. Very happy!"
"I have used Family Clean for several years, even during the worst of Covid! My new team are Dawa and Kinley who have been so friendly and efficient, giving me a super result every week. Thank you for your wonderful service!"
"We have been using Kim from Family Clean for a fortnightly 2-hour service for over 6 months now. The service is exceptional! Kim goes above and beyond to make our home perfect on Thursdays and it brings me joy to come home to see what she has done in the time! The real positive of this service is it doesn't have to be the same tasks every fortnight, it can be customised to meet your needs – one week she completely reorganised by laundry cupboard and it is so organised now! Thank you Family Clean & especially thank you to Kim!"
"I was impressed by Family Clean's promise that they'll find the right cleaner for you – and they delivered. Everything is going great with Nicky – she always arrives on time, is easy to get on with, has gone above and beyond to help with anything I've asked, and most importantly, she does a fantastic job."
"I have been finding cleaning the bathrooms and vacuuming the house a job too big for me. Along came Sonam who did those jobs for me. It's like believing in fairies – they came in, waved their magic and left. It's a load off my plate and I am so grateful."
"It took Family Clean a bit longer than the advertised 2 weeks to find a person, but they communicated about this, and clearly didn't settle for anything less than their high standards.
Or housekeeper Emily has been an absolute godsend and I love her work! She is thorough, respectful, open to additional info/pointers, just great all around!"
"Could not recommend Family Clean or our lovely Cleaner Anne more highly to friends and family!
Amazingly thorough and personalised service which enables them to preempt your next cleaning needs and assure you'll be super happy on every occasion.
It's old school quality and service that can be relied upon and never falls short!"
"What I didn't expect was the immense care and support new and existing crews receive, no matter their background. FC is a joy to work with, and they do their best to make sure everyone feels best equipped to tackle any situation."
"They go above and beyond to make sure both yourself and the customers are getting the best experience possible. Their care and kindness are evident in every interaction I've had with them thus far!"
"I'm treated with so much respect. Working with Family Clean has been a very pleasant and smooth experience, and I hope to be working with them for a long time."
"Family Clean is always on top of their game and ready to find new, innovative ways to best cater to their customer which is then taught to us, who deliver. It's lovely to be able to build relationships with families I clean for who trust me to do the work they want done."
"It's been such a great experience! They offer support for anything we need from before to after the job, they are always there to help! Very grateful for the opportunity!"
"The Mother Duck team us always on the ball, selecting clients that would match me and helping with any questions I may have. It's been a great joy to bring order and peace to people's homes and take some of those daily stresses off their shoulders."
"I can honestly say that since entering the workforce some years ago, the work environment that Family Clean strives to create is the best I've ever encountered. I feel well cared for and valued as a Home Assistant. I love the work and find great joy in caring for other people's spaces. I hope to continue to represent Family Clean into the future!"
"I was lucky enough for Family Clean to welcome me into their family as a Home Assistant and it has changed my life in so many ways. Family Clean have given me the ability to feel secure and happy while doing something I love, with tons of support, respect and positivity! Thank you FC x"
"I joined Family Clean because of its story, that they wanted to touch lives through helping customers with their homes. Indeed, I was very much delighted as well that I am able to contribute a bit of happiness whenever my customers are in of the help I provide for them. Also, Family Clean is very responsive and approachable!"
"I have worked with Family clean the last 2 months and find them to be a brilliant company to work with. Always very helpful and very quick to respond. Would definitely recommend."
"Family Clean is an excellent company that demonstrates a genuine concern for both their customers and their employees. The company culture is characterized by friendly and helpful staff who go above and beyond to ensure customer satisfaction. Moreover, Family Clean keeps a close eye on their cleaners, regularly checking in to make sure they have everything they need to perform their jobs effectively. Overall, Family Clean's commitment to both customer and employee satisfaction sets them apart as a top-notch cleaning service provider."
"We are a couple, recently started working for Family Clean as cleaners and we are extremely impressed with the company. The team has been very supportive and has provided us with guidance throughout our time here. We have had the opportunity to work with many customers and have been able to make them smile with our work. We are always grateful for the opportunity that Family Clean has given us, and we would highly recommend them to anyone looking for a job in the cleaning industry."
"I worked for family clean and had the best job experience I've ever had. Extremely friendly, responsive and professional agency to work for. I'm only leaving due to moving away, it has been my dream job, nothing more satisfying than keeping all my clients happy and having excellent support within the job. I will miss this job so much and my clients and their pets!"
SEE MORE REAL REVIEWS
Home assistants by family clean
Corporate Partnerships
Are you a HR or People and Culture leader looking for something a little less 'stock standard' and a little more outside the box to support your people? Then keep scrolling…
Family Clean Home Assistants give your people the ultimate gift, the most valuable resource towards personal growth and wellbeing – time.
Engaging a Home Assistant for your people to take care of outside distractions and pressures of everyday life, enables you to further cultivate the best environment for innovation, productivity, loyalty and positive morale – the ultimate mix for success, growth and development.
Learn More



tips and updates
Keeping it real…
Tips for busy humans + heart-on-sleeve updates from our founders.
SHOW ME ALL THE TIPS
26/10/23
Dechen's Journey to becoming a Home Assistant in Perth
READ ARTICLE
26/10/23
Balancing Melbourne's Urban Buzz with Outdoor Passion
READ ARTICLE